Writing
So of course, my number one is going to be writing, as I have been doing a lot of it (creative writing major, so duh). It has been a major struggle with all my deadlines and assignments, but I still try to find time for working on projects that I enjoy. Sometimes, though rare, my assignments are something I enjoy writing, which is nice because then I find it easier to get done AND I was actually productive- in a student/schooling sense.
2. Self-Care Sundays
My second choice was something my friend Ash and I started doing: Self-Care Sundays. Sometimes we do push it to another day in the week, but the sentiment is there. Once a week, we do a face mask together while hanging out. Sometimes we have to do homework during this time, sometimes we take a break, but it's something we do for ourselves to relax from the hustle and bustle of college life.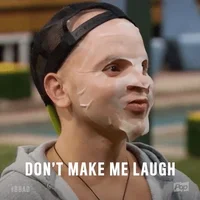 3. Positivity Journaling
I touched on this topic during my previous post. I have started a journal where I write accomplishments and positive thoughts from the day as a form of seeing how much I've done. As much as I want this to be a daily habit, I don't have the discipline for that- so it will probably become more of a coping strategy for when I feel like I'm not doing anything in life. #thatexistentialcrisislife
4. Doing things for enjoyment
This has become a major thing that I really need to focus on. Life cannot be all work. We've all heard the saying: All work and no play makes Jack a dull boy. And as much as we need to work and be productive, we need to take a break sometimes and sit back. Whether it is going to a movie, playing a board/card game, taking a walk, etc. try to have at least one little thing each day to look forward to.
5. Bestdressed
Bestdressed is a youtuber named Ashley who is AMAZING at what she does. She thrifts clothes, but has also branched out into girl talk videos and self-care/lifestyle videos that I also love to watch. She does DIY things as well, such as room décor and journaling. Her other youtube account is called bestmess, which is also a lovely account. I highly recommend checking her out.
6. Colorblock patterns
Now this is a strange thing to say. I used to think that colorblock patterns were really ugly and tacky, but recently I've been really into the bright colors and the chaotic energy it brings to outfits. (Also, I KNOW I've posted this before but I really love this jacket)
7. Fanfiction
That's right. I said it. It's a guilty pleasure of mine, but it really is relaxer for me. I especially love the imagines/character x reader ones. My top fanfiction fandoms that I have been reading are Tom Holland/Spiderman/Avengers, Stranger Things (esp. Steve Harrington), and Merlin (ik, its been 7 years and I'm still not over it).
That's all I have for today, folks, I'll see y'all in the next post.
Have a rosy day,
Amanda Rose