73 Questions Answered by Moi
Hello everyone!
I got this idea from PoohaG @lifesfinewhine when she did her own version of it. 73 Questions is a feature that is in Vogue magazine. I thought this would be a lot of fun to do and it would allow my readers to get to know me a little better. Here we go!
What is your Starbucks order?
Either a caramel frappe with extra drizzle or a very berry hibiscus tea with lemonade
What is your workstation like?
My brain- it looks like a war zone, the most chaotic thing you will ever see. As much as I wish it was neat, whenever I clean it up I don't remember where anything is, but when it is messy I remember where a solid 95% of things are.
Favorite Food?
It is a toss between chicken/beef barley soup with lemon or tuna sushi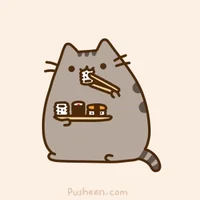 Favorite Author?
I really like J.K. Rowling, despite her recent drama in the Harry Potter fandom, along with Rachel Hollis, a fellow blogger.
What do you think of open relationships?
They sound nice in theory but I personally could never be in one. For some people I'm sure it works great, but it's not for me.
What is your favorite video game?
Super Smash Bros. for the switch! I love playing Zelda. I'm also a fan of the Spiderman game for the PS4 and Injustice for the Xbox.
Guilty pleasure treat?
SO I'm not sure if this means food or just a regular guilty pleasure. BUT for food it would be very buttery popcorn or Wawa mac n' cheese. For just a regular g.p. it would be a face mask while watching Brooklyn Nine Nine or Riverdale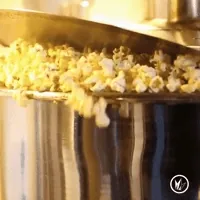 Favorite Movie?
The Harry Potter series
Favorite book?
Made You Up
Twitter or Instagram?
I don't use Twitter that much because it kind of confuses me, like I don't understand what it is actually for. So, Instagram.
Desktop or Laptop?
Laptop.
Best advice you've ever received?
That it doesn't matter what other people think, it matters what I think of myself. Also that failure is normal and I shouldn't feel guilty because of it.
What project are you working on right now?
I am working on a fantasy story idea about a retelling of the Disney/Grimm Brothers' fairy tales. When the school year starts I will also be working on a poetry book.
Favorite color?
Yellow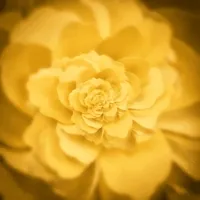 Did you get good grades in school?
In everything but math and science, and even those weren't too bad, usually B's or the occasional C+.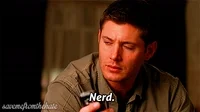 Dream job?
Being a writer and a social worker.
Play any sports?
I used to play bowling and do color guard (the people who throw flags). I'm now thinking of doing intramural volleyball at my university.
Do you have a degree?
Not yet!
Nationality?
American- but my family is Polish and German
What is your favorite kind of blog post?
Even though I suck at it, I love minimalism and self-help posts. I also love posts about college or about being a writer.
What do you like to collect?
I like to collect witchy things like stones and fairy statues. I also collect owl, dragon, and phoenix decorations.
Describe yourself in 3 words?
Creative, Hardworking, Stressed
If you were a rapper, what would your stage name be?
Lil A? I'm not sure I would want to be a rapper. But I am short so yeah, probably Lil A.
Who was the last person you DM'd?
My best friend, Jake.
What's at the top of your wishlist right now?
It probably sounds kid-ish but I really want a family dog. I also want a black cat but I am allergic 🙁
Sorting house?
Ravenclaw, but I'm also a little bit of Hufflepuff
How many tattoos do you have?
None
What are you most grateful for this year?
My friends and family, especially my dad, sister, and friend Jake.
What is the best thing to happen to you this month?
I got my fish, Nikki!
What is the best thing to happen to you today?
Meeting up with my friends.
What is the best thing ever?
Dogs!!! and cats!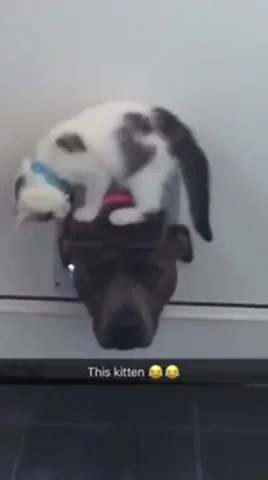 Favorite season?
Fall
Favorite holiday?
Halloween
What fictional character do you relate to the most?
Hermione Granger, Luna Lovegood, or Keyleth from Critical Role.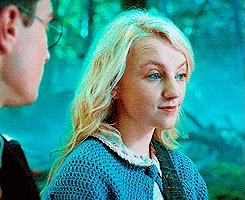 Do you like surprises?
That is a very complicated question. I have extreme anxiety so most surprises will freak me out, but if it is something like a surprise present or a surprise that I know is happening but don't know what it is sometimes it is okay.
What is the biggest surprise you've ever had?
None of them have been very good, I guess when I got my first smartphone for Christmas.
Which surprise made you cry?
Most of them because they have all involved deaths, breakups, secrets, and change.
What is the best surprise you've given someone else?
When my previous boyfriend came back from school, I hid his best friend in my car and I surprised him with his best friend.
Do you cook often?
I don't get to cook often, but I do love to. And I am a pretty good cook, if I do say so myself.
What is your favorite dessert?
Vanilla bean cheesecake from Cheesecake Factory and tiramisu
Is there a dessert you don't like?
Anything with a lot of chocolate, apples, or artificial fruit flavoring makes me sick.
Cake or pie?
Cake
What is your least favorite food?
Cherries
It is 4 a.m. on a random Saturday.
I am probably asleep unless my insomnia is being annoying.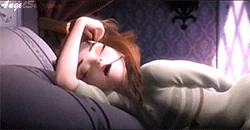 If you could teach a college class, what would it be called?
I would totally teach a Harry Potter themed class.
Best animated film?
Into the Spiderverse
What has a guy said or done to impress you?
My previous boyfriend was always very considerate about my anxiety and depression despite some of the ridiculous things I would ask for him to do.
Best thing to do on a first date?
Go somewhere where both of you can get to know each other.
Worst thing to do on a first date?
Make sex jokes the whole time.
Best pick up line?
I don't really have one.
Best comic book character?
PHOENIX and Scarlet Witch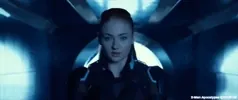 Name three things that can always be found in your purse.
Pen, phone, keys
Favorite drink?
Coke Zero
If you could play a historical character in a movie, who would you play?
Athena
Kittens or puppies?
Both
What lipstick do you use?
Usually colourpop or lime crime.
What foundation do you use?
It Cosmetics CC Cream
Blow dry or air dry?
Usually air dry
Who is your fashion icon?
Kiernan Shipka/Sabrina Spellman and my friend Katie.
Favorite Disney character?
Belle, Lumiere, or Stitch
Movie that made you laugh the hardest?
John Mulaney's comedy specials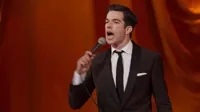 Movie that made you cry?
The Christopher Robin movie
If you could sing a duet with anybody, who would it be?
Brendon Urie
If your life was a song, what would the title be?
Chaos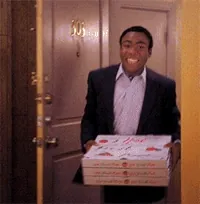 What is your favorite animal?
Phoenixes
Favorite illustrator?
I do not have one.
Person you would like to have coffee with?
Emma Watson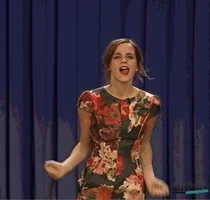 Best way to decompress?
Reading or sleeping
That's all I have for today! I hope you all enjoyed, please don't forget to like, follow, share and/or comment.
Have a rosy day,
Amanda Rose